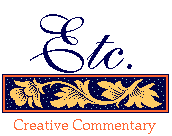 Archives

Barry Bonds: The Man

Deion Sanders: Prime Time

Eazy E: The Legacy

Louis Farrakhan: The Brother of Vision and Reason

Camille Cosby: Yes!!

NBA: The Truth

Where's the Soul?

Jasper: When Will it End?

O. J. Simpson: One for the Juice

The Notorious B.I.G.: Another Life Too Short

A Vision Ahead: Bryant Gumbel

The Passing of a Hero: Ennis Cosby

The Greatest: Muhammad Ali

Dallas: Fact or Fiction?

Baseball in America

Martin Luther King, Jr.'s Dream

The Life and Death of Tupac Shakur
---

The Best of Barry White

Bob Marley's "Legend"

The Best of the Barkays

Al Green's Greatest Hits

The Best of Alexander O'Neal

Aretha Franklin: The Atlantic Recordings

The Best of Bobby Womack

The Best of Brick

The Best of the Brothers Johnson

The Best of Cameo

Epiphany: Chaka Khan's Best, Volume I

The Best of Chic

Commodores: Greatest Love Songs

The Best of Con Funk Shun

Curtis Mayfield & the Impressions: Anthology...61 to 77

Ladies and Gentlemen... The Best of George Michael

The Miseducation of Lauryn Hill

DJ Quik: Rhythm-al-ism

The Best of Sade

The Best of Ashford and Simpson

The Best of Billy Eckstine

D'Angelo's "Brown Sugar"

Maxwell's "Urban Hang Suite"
home I what's new I featured artists I archives