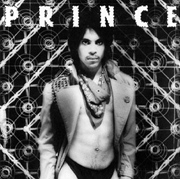 Prince's "Dirty Mind"
By Maximillian Muhammad
"Dirty Mind" predates reality rap and attitude and all the ghetto badness. In fact, from Gil Scott-Heron's opus, "The Revolution Won't be Televised" there is a song called "Sex Education (Ghetto Style)." This album takes that concept to class 101 and 102. Prince wrote, arranged, produced, and played all instruments on the recording, with the exception of the board solo on "Head" and the title cut, which were done by key wiz Dr. Fink. A vocal here and there, but on guitar, bass, drums, keys, voices, and most importantly experiences, it's Prince all the way. Dr. Fink called this his most honest work and Prince himself said this was his blood-Line. I agree. 'Cuz be it the forbidden threesome in the classic, "When You Were Mine," incest of "Sister," backseat action of "Dirty Mind," the frankness of "Do it all Night" and the bitter end on "Gotta Broken Heart Again" he calls it as he sees it. What about the straight directness on the funky cult classic, "Head?" If you're a groom awaiting your wife to be, hope she ain't giving it to someone else, oral to the core.
The song that stood for his upbringing and the world he earlier envisioned was found on "Uptown." He cut through Black, white, straight, gay, brown, yellow, male, female. And it wasn't liberal or conservative, but every day life for a young Brother growing up in the 'hood'. It wasn't his choice or fault, it was his atmosphere. In falsetto and screams, you can feel his anger at 60s rules that had separate water based on race, a broken home and constantly running reaching for some kind of hope in an unjust world. "Partyup" showcases this feeling loud and clear: Fight your own damn war 'cuz we don't wanna fight no more. Meaning my kin folks done fought and gave and still we have to be the Slave. Don't lie to us no more. He's saying he'd rather die than fight your wicked lie.
Nowadays, the late 2Pac, Ice Cube, Ice T, Chuck D. and Snoop Doggy Dogg are seen as rebels and portrayed as villains by the media. But in reality, they're saying the same thing as many other rappers and artists have said, as Prince has said. It's worded differently and what have you, but it's the same African-American experience. And that's not a "Dirty Mind" but an honest every day account of being Black in America, be it in the ghetto or Beverly Hills. The scenes may change but the reality is still the same.
home I what's new I featured artists I archives